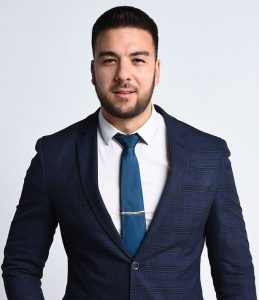 My name is Martin M. I am a  Market analyst for Bloomberg Europe, a Licensed Broker (Licensed and certified RG146 Foreign Exchange and Derivatives Adviser), and I have more than 10 years of experience in trading and analyzing the markets.
I have loved everything about the Forex and stock markets and I have been following what's happening there ever since I was in high school.
To me it's all about discipline and patience if you want to be successful as a trader. Sure, analyzing the market and doing your "homework" is very important too but that is what we are here for.
If you have a good money management discipline and you are applying different type of analysis there is no reason not to make money on the Forex market. It's that simple.
I am licensed Forex and Derivatives Adviser and for the last few years I have been working as a Forex commentator and analyst for Bloomberg where I am providing market updates and analyzing the most recent and potential upcoming movements on the market.
I have a team of traders that are specialized in different assets –  cryptocurrencies,commodities,stocks etc.We believe in combining fundamental and technical analysis when developing trading strategies for our clients. If you are interested in becoming one of them hit the register button and you will be contacted shortly.
Join me in one of my private channels for in dept analysts. trading signals, and tips.